The elopement Wedding is a stars and stripes tradition, which has made itself known thanks to many films.
It is a love escape with a few close friends, perfect for destination weddings even in this period.
In fact, "To elope" in English really means "running away without looking back". This trend in the wedding world is a romantic novelty: a love escape where a big party does not count but above all emotions matter. Being the ceremony with a small number of guests, often even with only the spouses and two improvised witnesses, it respects the anti-assembly guidelines for the prevention of Covid.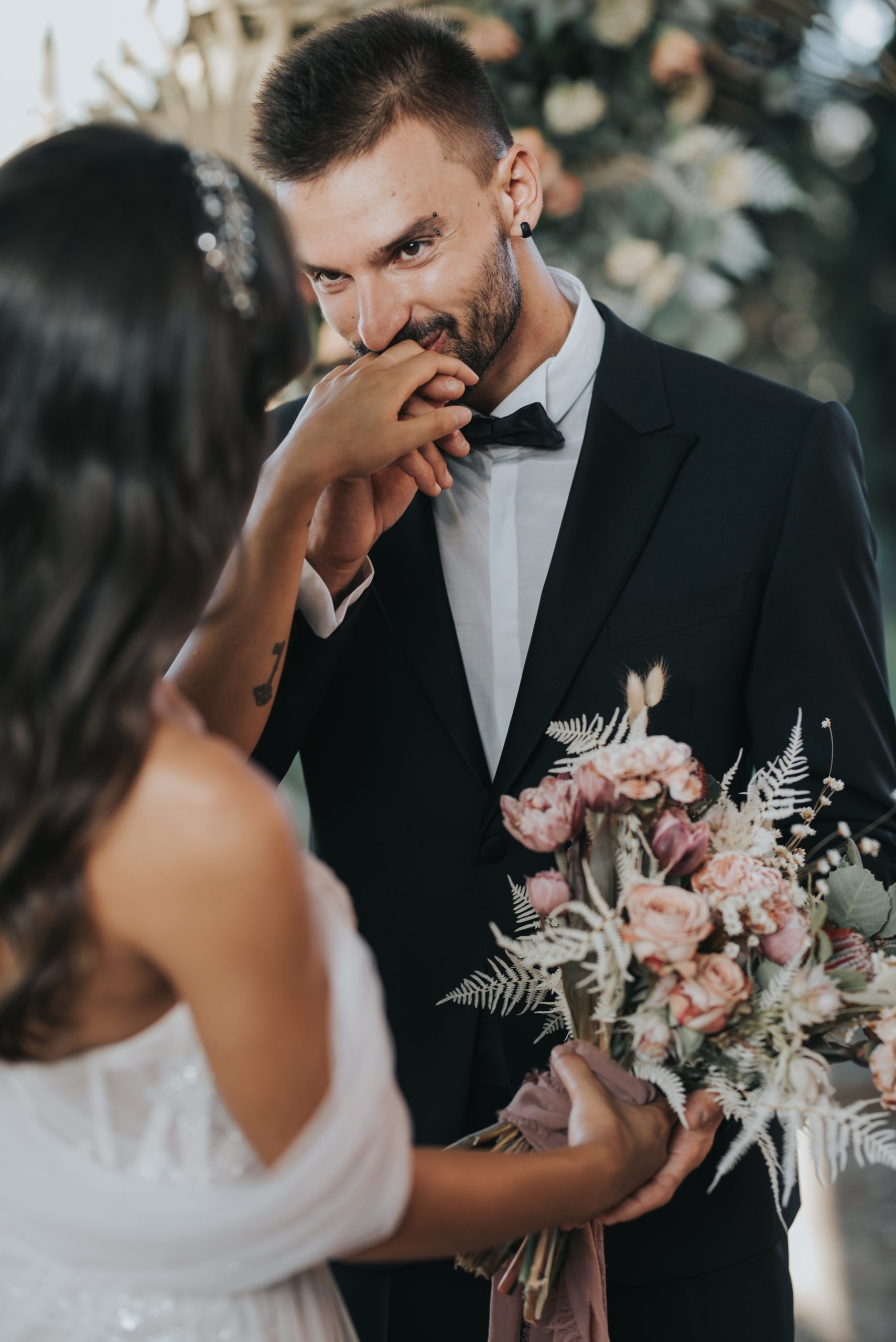 B
UT HOW IS ELOPEMENT WEDDING ORGANIZED?
We got help from our friend Wedding Planner, In Tuscany Wedding, to get some advice.
Elopement Wedding is an intimate wedding, but this does not mean that it is not a wedding with attention to every detail. The love escape can be exclusive to the spouses, making them the only protagonists, or it can involve a small number of friends and relatives.
The basic rules for organizing this type of wedding while respecting the etiquette are:
INTIMACY: the number of guests is, as we have already said, very limited. It is necessary to carefully consider who to invite to keep the environment intimate and reserved.

ATTENTION TO DETAILS: it's always your big day and attention to detail must not be missing. From the wedding dress, which can also be informal and non-traditional, to flowers. Attention to detail will make this day even more special.

ORGANIZATION: often the elopement wedding is a Destination wedding. These are weddings celebrated outside their own land and organizing is not always easy. For this reason, we would like to advise you to entrust the organization of this event to experts in the sector. The figure of the Wedding Planner coordinates all the professionals, from the photographer to the florist, and you can live a stress-free day.

PHOTOS and VIDEO: the emotions in this type of weddings are the protagonists. They are simple but always really exciting weddings. To have an indelible memory of this special day it is important to choose a good photographer and video maker. Reliving the moments of intimacy and complicity of this day will be truly exciting. In addition, the video can also be shared with people who have not been invited, to make them part of your big day.
AND WHAT ARE THE MOST WANTED DESTINATIONS?
According to a list drawn up by Lonely Planet, the most popular destinations are always exotic and tropical paradises, but our boot also manages to conquer a large number of foreigners. The breathtaking views, our culinary culture and the Italian spirit are just some of the ingredients that make Italy a favorite destination for Elopement Weddings.
The most popular regions for Destination Weddings in Italy are certainly those that offer romantic and country locations, with a shabby chic style and unique views. Among these, certainly, Tuscany conquers the first place. But also the Marche, Puglia, the Islands and Lombardy remain the favorite destinations of the spouses who choose our land to say "I Do".