With our video services, Tears Wedding Film want to tell the emotions of the most important day for a couple, to create an indelible memory. Through the sensitivity of light, love and memories, we want to impress the stories we film, but not only to those who lived that day, but also to those who admire them, thus becoming infinite love stories.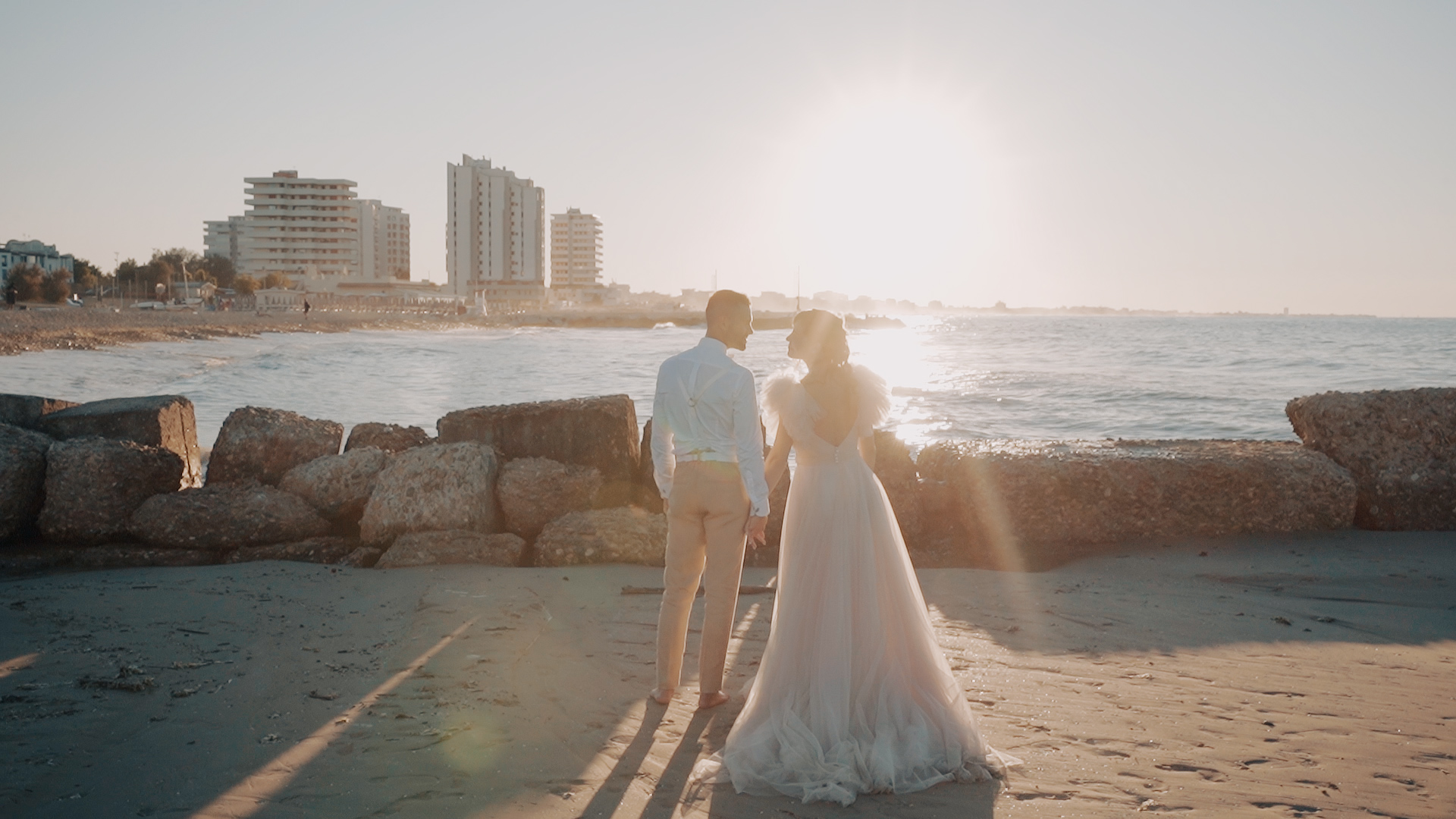 Born from decades of experience and the desire to get involved, what characterizes us is creativity, professionalism and sensitivity in filming your emotions.
Our services are customizable for each couple, to be able to tell your story in an authentic and original way. The different services within the packages include:
TRAILER & FILM
HIGHLIGHTS
ENGAGEMENT
AEREAL DRONE
The Tears Wedding Film will provide you with two professional videomakers (even more if the event requires it). They will follow you throughout the day, ready to catch every tear and embrace of happiness, yours or your guests. The equipment that will be used to produce your video is suitable for a very high quality product, all instruments accompanied by DSLR machines that will lead to a cinematic result.
TRAILER & FILM
This package includes two products: the trailer, a short movie that in a few minutes (2-3 minutes) wants to enclose the emotions of the big day, and the film, which tells the story of your big day in about 12 minutes. The trailer will be yours in about 20 days, and you will immediately have the opportunity to relive your wedding day in a concentration of emotions and smiles.
After about 12 months, you will receive a 12-15 minutes full movie edited in an original style. The delivery packaging is refined and includes a USB stick enclosed in a box.
We also offer a filesharing service in our package … we will put your film online (password-only). You can show it to anyone, even outside the home or directly on your mobile phone, because the most beautiful emotions are shared with the people you love! The film will tell about your full day, giving you smiles and tears of emotion.
HIGHLIGHTS
This package includes a 5 minute video about your special day. Delivery is estimated around 3 months after the wedding.
ENGAGEMENT
This service was born with destination weddings, which are our passion. It is designed for couples who live in a city other than the one in which they have decided to celebrate their wedding. With this short video, you can have special memories shot in the city you live in or that has a special meaning for you. It's a great idea to create a "save the date" to send to friends and family.
AEREAL DRONE
The drone service is now a must for filming from different points of view. Inside the package, you can insert aerial shots, obviously with institutional restrictions that prevent us from shooting everywhere, but we will try to film the locations of your day and the most important moments.
If you have any questions, we advise you to consult the FAQ. The 2022 dates sell out quickly… to know our video services, our 2021 price list and the available dates, fill out the form without obligation! 
Try now!